Chad L. Smithson
Attorney at Law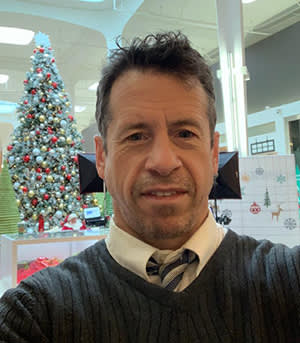 Need an early Christmas present???!!! Being Sued? You can save $ from those expensive credit card bills and crazy high interest rates, while improving your credit score with the Credit Bureaus.
We provide the local representation you want, and we offer 50% off on initial consultations for up to 3 hours for collection agency, credit card, and debt representation. If you are facing legal challenges-we can work to eliminate your debt, possibly saving you many thousands of dollars. And in the majority of cases, debtors don't have to pay ANY of the $ the Collection Agencies seek! We will custom craft a debt solution for your individual needs. Legal fees are typically only 5-10% of your credit card debt. That's all!
Let ME wrestle with your creditors so you don't have to!
I mean, hey, I've wrestled and beaten a world champion before, so I can do it again--this time for you!
Education
J.D. - Seattle University School of Law (SUSL) - 1996

Research Assistant for 3 different Law Professors (more than any other SUSL law student to my knowledge)--In Legal Writing (#1 rated Legal Writing program in the US of A, Evidence, and Academic Resource Center
B.A. - University of California: Davis - 1991
Bar Admissions
Washington State (WSBA)

United States District Court for the Western District of Washington

Washington Supreme Court
Professional Associations
Past 1) Vice-Chair and 2) Chair of King County Bar Association's Solo and Small Firm Section.
Publications
Chad Presented his paper entitled Stress and Law Schools: The Case for Reevaluating Legal Institutions at the American Psychological Association's 1996 Annual Convention (and later published in the Journal of Higher Education (1997).
HOBBIES AND INTERESTS
SINGING
Chad enjoys singing on the side. He's 1) performed in front of more than 1.5 million people over the years, 2) sung at Carnegie Hall in New York City, 3) soloed at Benaroya Hall in Seattle, 4) performed in Rome, Italy, (where he was slated to sing with an audience for the Pope in the Vatican), on a CD/DVD that Sony and PBS distributed nationally and internationally, 5) soloed the National Anthem at numerous Seattle University athletic events (his Alma Mater! :>), 6) been a music director for years with numerous communities.
ATHLETICS
Chad appreciates the value of hard work to achieve the best possible results, and enjoys competitive wrestling, and lifting weights to this day.
-WRESTLING-: He wrestled for over 10 years between 6th grade and his Junior year at UC Davis. During this time period, he was a California State Champion, many times California State Place Winner, and even beat the then-reigning World Champion.
He still enjoys wrestling to this day.
-COACHING-
Chad has been an active Sports Coach, especially for his son's Baseball and Soccer Teams. He's been a licensed U.S Soccer Coach, and on one occasion, after the Head Coach got too frustrated with the soccer team losing 7-1, Chad, as the Assistant Coach for the Select Soccer team, was asked by the Head Coach to step in for the last 20 minutes of the game....And Chad guided, motivated, and coached the team to a 7-7 draw. The Referees, the opposing coach, all were shocked as they had never seen such a comeback in their lives. Their words.
Chad brings this urgency and drive to every case he pursues. Let's get with it! I'll wrestle with your creditors so you don't have to!
FAMILY
Chad has a most intelligent and athletic son, and has coached him in his various sports. Feel free to come out sometime to his sporting events.
THE GREAT OUTDOORS
Chad enjoys camping, kayaking, back-country camping, biking etcetera, etcetera
That's why I'm here in the Pacific Northwest, right! ?!!!